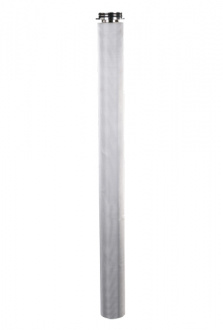 PROSTEEL
They are ideal for the filtration of solvents used in a wide range of processes in pharmaceutical production.
The Parker domnick hunter range of stainless steel filters offers the solution to compatibility problems while maintaining excellent flow rates for purification applications. The filters are available in two formats:
Absolute retentions (A)
Nominal retention rate (N)
Pleated and wound constuction
This allows a cost effective selection according to flow rate, retention and dirt holding requirements.
Features and benefits:
Absolute and nominal stainless steel liquid filters
Ideal for aggressive solvents, viscous and hot solutions
Compatible with most solvents
Stainless steel fabric ensures excellent regeneration properties for extended service life
PROSTEEL A available in 3, 5 and 10 micron removal rates
PROSTEEL N Removal rate from 5 to 100 microns
Available in two formats; pleated and wound, for complete system optimization
Your Price