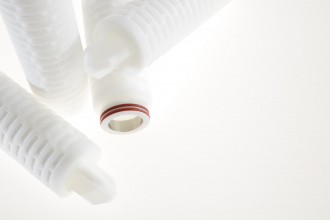 PROCLEAR GP - LIQUID DEPTH FILTER
PROCLEAR GP filters combine glass microfibre and polypropylene media to provide maximum protection for the downstream filter membranes.
Dirt holding capacity is maximized by using graded density media, making PROCLEAR GP filters an economical and reliable choice for pre-filtration.
PROCLEAR GP filters have a low extractable content, are suitable for reducing the biological load and fine pre-filtration of pharmaceutical liquids and they are ideal for high contamination applications.
Benefits:
Double layer media or increased capacity and safety
Maximizes the retention to protect the downstream diaphragms
Ideal for solutions that are difficult to filter
MURUS and DEMICAPs can be delivered pre-sterilized with gamma radiation
Your Price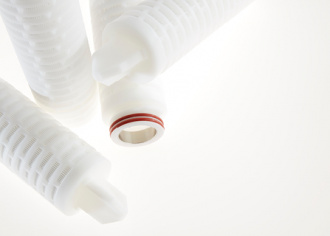 TETPOR AIR - GAS FILTER MEMBRANE

TETPOR AIR sterilizing filters offer exceptional filtration performance and at the same time the highest level of biosafety throughout the process industry.

TETPOR AIR filter cartridges are operated at ambient temperature and offer a cost-effective filtration solution. A unique pre-filter layer made of polypropylene extends the lifetime in highly contaminated environments.
TETPOR AIR filter cartridges also use a proven, inherently hydrophobic, expanded PTFE membrane that has been validated as a liquid sterilization level according to ASTM F838-05. This ensures the removal of all airborne bacteria, viruses and bacteriophages.

It is fully validated and integrity tested in accordance with the HACCP concept.

Your Price