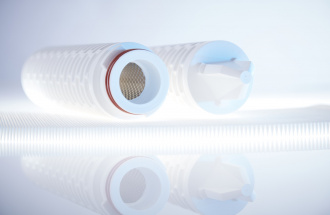 PROCLEAR PP - LIQUID DEPTH FILTER

PROCLEAR PP filters are designed to provide excellent retention and dirt holding capacity in pharmaceutical prefiltration applications.

The polypropylene filtration medium with optimized depth design provides excellent retention and dirt holding properties while ensuring a wide range of chemical compatibility.

Polypropylene meltblown depth filter media offer low extractable content compared to glass fiber or cellulose materials while providing comparable retention performance.
Your Price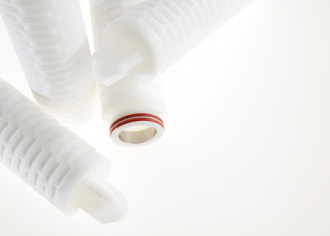 HIGH FLOW TETPOR H.T.
Gas filter membrane for high temperatures
HIGH FLOW TETPOR H.T. gas sterilization filters offer unsurpassed performance in process industry applications where continuous operation up to 100 °C (212 °F) is required.
Applications include specific biological fermentations that use high supply air temperatures and heated vent filters on storage tanks where the contents are at elevated temperatures >80 °C (176 °F), such as WFI tanks.
HIGH FLOW TETPOR H.T. cartridges use a proven, inherently hydrophobic expanded PTFE membrane that has been validated as a degree of sterilization in liquid according to ASTM F838-05. This ensures the removal of all airborne bacteria, viruses and bacteriophages. Polyaramide membrane support layers facilitate continuous operation at temperatures up to 100°C (212°F).
Features and benefits:
Long service life even at elevated temperatures 100 °C (212 °F)
Protected biosafety with absolute nominal filtration
Internal core made of stainless steel
Steam sterilizable up to 142 °C (287 °F)
Exceptionally high flow rates with low pressure drops
Integrity testable according to the requirements of the HACCP concept
Your Price