PARKER DOMNICK HUNTER AT PURE!
Parker domnick hunter is world-renowned for compressed air filtration and separation. Domnick hunter invented filter technology, which still sets standards today and is constantly evolving. This involves effective solutions for compressed air treatment. The focus of domnick hunter's work is to ensure the supply of high-purity compressed air of the highest quality. Whether for the operation of industrial machines or plants, or in the food and beverage industry, Parker domnick hunter offers products of the highest quality for energy-efficient use.
As a Parker partner, pure! offers you the comprehensive Parker domnick hunter range and other services such as installation, commissioning and maintenance support.
Pure! advantages at a glance:
Highest energy efficiency and lowest total cost of ownership worldwide!
Guaranteed air quality throughout the life of the filter element!
Easy maintenance!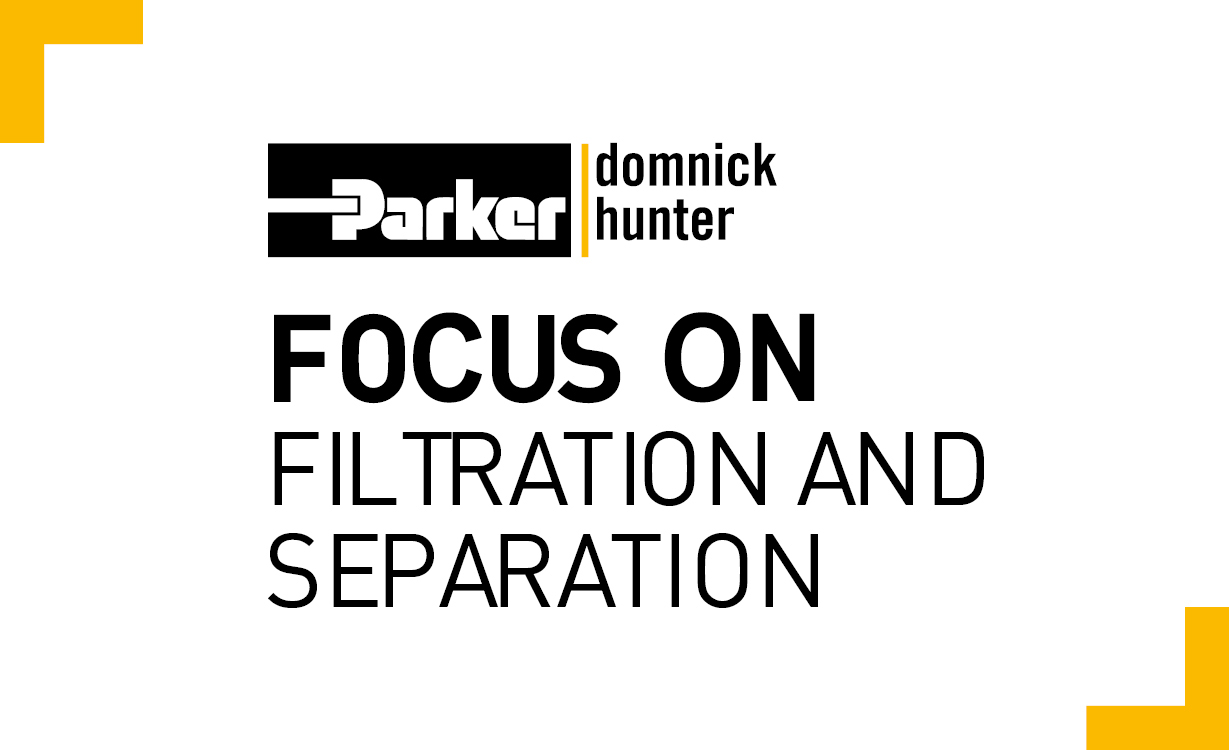 Experience domnick hunter products now!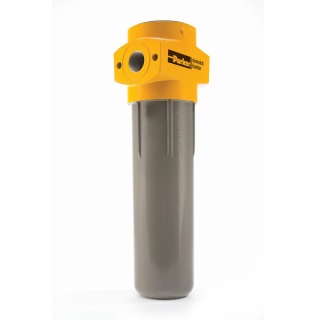 Hochdruckfilter
Hersteller: Domnick Hunter
High Pressure Filter - Series OIL-X IP50 ADVANTAGE
Medium pressure filter for applications from 20 barg to 50 barg
Meets or exceeds the requirements of the International Standard for Air Quality Delivered in all editions of ISO8573-1 for compressed air quality
Merging filters fully tested in accordance with ISO12500-1
Power independently validated by the Lloyds Register
Elimination of oil, water and dirt - Available in six filtration lines
Ideal for Food / Drink / Medicines / P.E.T. applications
FDA Title 21
EC1935 - Exempted 2004
Trouble-Free and High Performance - Quality Oil XPLUS ADVANTAGE
10 years insure on the filter housing
Convenience of installation - compact accommodation design
Port options - BSPP / NPT - also available weld flange kits
Filter up to 350 bar on request.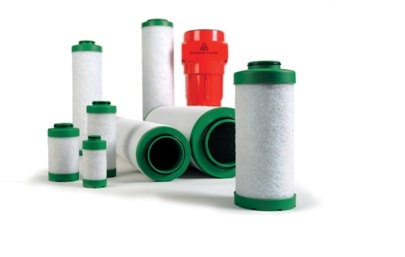 Filterelemente
Hersteller: Domnick Hunter
oil-xplus advantage
Filter elements for the filter series Oil-Xplus
Min. Operating temperature range 1.5°C - 66°C
Meets and exceeds ISO 8573-1 tested to ISO 12500-1
Lowest total cost
Energy savings of 49% over the original OIL XPLUS element
Lower environmental impact reduces CO2 emissions
Guaranteed and lasting high air quality
Designed to retrofit original OIL-XPlus filter housings
Replaces standard AO, AA and AO-TS, AA-TS rank elements
Maximum operating temperature 100°C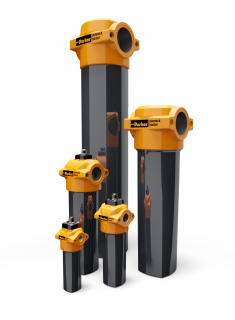 Druckluftfilter
Hersteller: Domnick Hunter
domnick hunter OIL-X
New series of compressed air thread filters
Flow rates from 36 m³/h to 3600 m³/h
Connection from G 1/4" to G 4"
Max. Operating pressure 16 bar gauge (20 bar gauge AA / AO dry particle or ACS oil mist separation)
Compressed air quality validated according to ISO 12500-1: 2007 and ISO 8573-1: 2010 by independent experts
Reliable separation of solids, oil and water aerosols and oil vapors
Guaranteed compressed air quality in compliance with maintenance recommendations
Increased machine utilization and productivity due to less downtime, less maintenance costs
Constant guarantees lowest differential pressures throughout the lifetime of the element with a high dirt holding capacity
Low differential pressures reduce operating costs and ensure economical operation
Optimal price-performance ratio of operating and wearing parts costs
10-year guarantee on the filter housing
Permanently high energy savings and thus improved CO2 balance for your company
Lowest differential pressure in the market of only 125 mbar
---