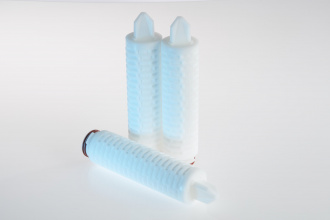 PEPLYN PLUS

PEPLYN PLUS filter cartridges are used for purification and pre-stabilization of process liquids and to support supply solutions for the beverage industry.
PEPLYN PLUS filters are available in a range of absolute retention values and provide a cost-effective solution for conditioning a range of beverage products prior to intermediate or final storage.

Extensive research has resulted in filter media with continuously graded fiber density that retains increasingly finer particles over the depth of the medium. This, combined with an optimized media pleat density, gives PEPLYN PLUS filters an exceptional lifetime and retention performance.
Your Price