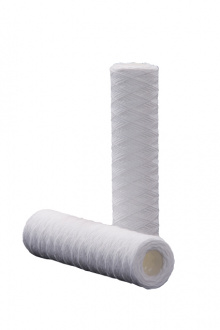 PURE!WOUND - WOUND FILTER CARTRIDGES

pure!wound filter cartridges are designed to form hundreds of conically narrowing, spiral-shaped flow openings.
As the flow channels become narrower, the filtration fineness increases continuously in the direction of the core. Solid particles that are present in the flow of the incoming liquid are captured by this highly effective filter medium - not only on the surface, but in the entire area of the medium - resulting in true depth filtration.
Your Price