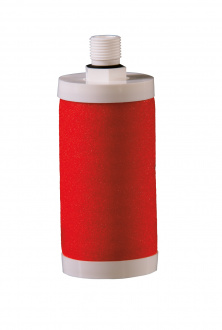 HIGH FLOW TETPOR II VENT - GAS FILTER MEMBRANE FOR AUTOCLAVE

HIGH FLOW TETPOR II Vent Autoclave Filters are designed for critical applications where sterile air is required to break the vacuum created by the condensation of steam in the autoclave chamber.

At the heart of the HIGH FLOW TETPOR II Vent Autoclave Filter Cartridge is the latest inherently hydrophobic PTFE membrane. This membrane with absolute performance removes all particles down to 0.01 micron, removing airborne bacteria, viruses and bacteriophages.
The filter cartridges are manufactured with a heat-sealed construction, eliminating the need for adhesives or resins in manufacture.
The result is a product of exceptional strength and quality.
Your Price