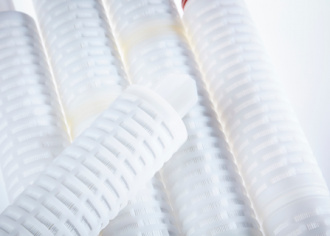 TETPOR LIQUID - LIQUID FILTER MEMBRANE

TETPOR LIQUID filters are particularly suitable for sterilization and removal of particles from aggressive chemicals (including acids, bases and solvents) in a wide range of critical processing industries.

The superior performance, strength and durability of TETPOR LIQUID filters is based on the use of a single layer, high-security PTFE membrane, which has a high dirt holding capacity due to its high void volume. This results in low pressure losses and a long service life.

The high flow rates are achieved by the optimized pleat pack density and the superior design of TETPOR LIQUID filters.
Your Price