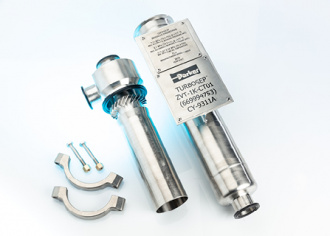 TURBOSEP

TURBOSEP was specially developed for the removal of foam aggregates and aerosol from the exhaust gases of fermenters.
TURBOSEP improves the overall efficiency of the fermentation process and facilitates the effective operation of filters with final sterilization.

This highly efficient mechanical separator has no moving parts and a very low pressure drop. Foam, aerosol and entrained liquid are removed from the exhaust gas and returned to the fermenter housing, minimizing product loss.
Your Price